WELCOME TO THE WEBSITE OF
DR GAVIN CLUNIE MD FRCP
RHEUMATOLOGIST & METABOLIC BONE PHYSICIAN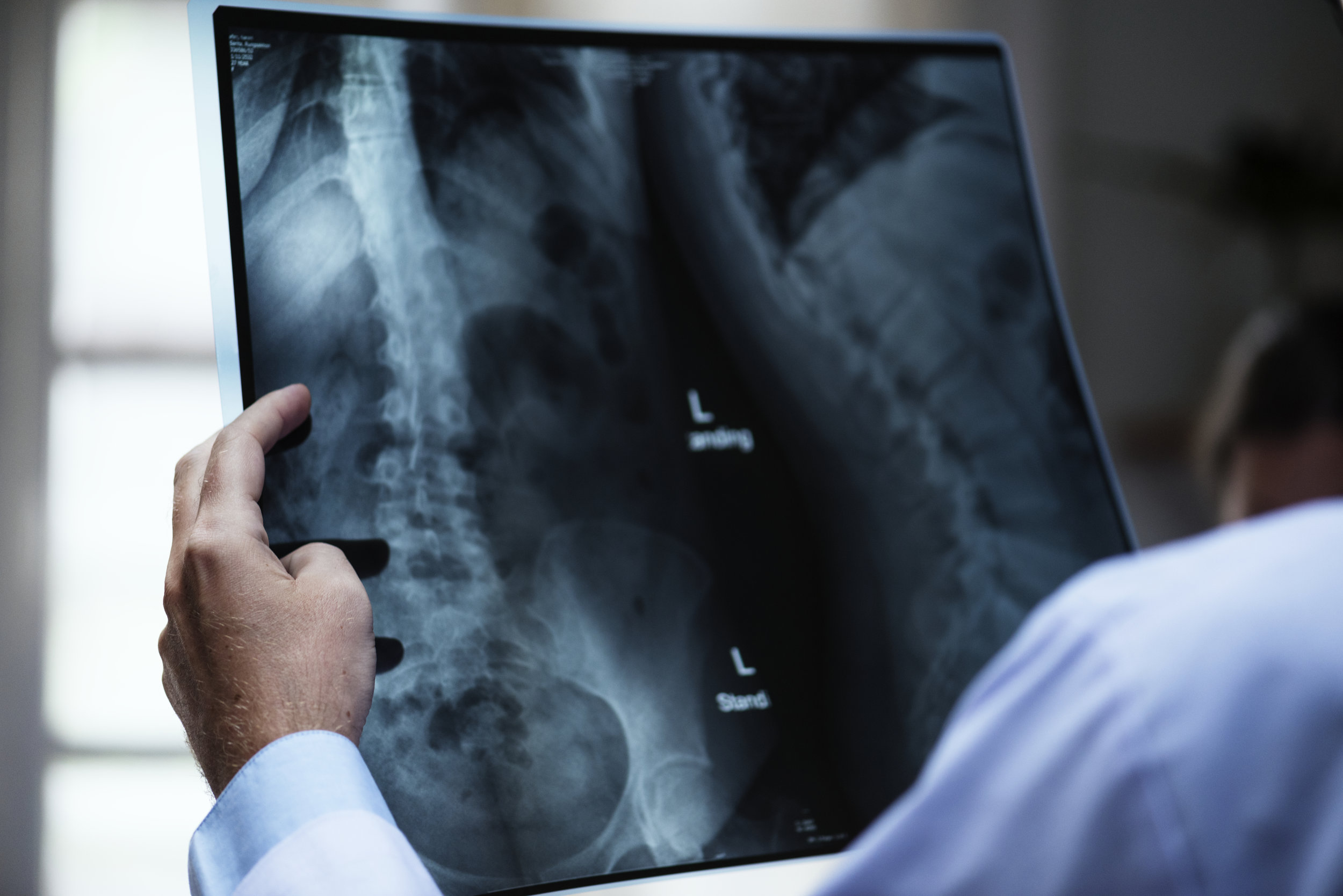 How can Dr Clunie help you?
Rheumatologist and metabolic bone physician - Dr Gavin Clunie MBBS, BSc, MD, FRCP - is a leading specialist in musculoskeletal and autoimmune diseases. Dr Clunie looks after people with all kinds of muscle, bone and joint conditions. He is an experienced diagnostician of musculoskeletal problems and a senior consultant at NHS Addenbrookes Hospital Cambridge, and also sees patients privately.
CONDITIONS I TREAT
"A LOT OF PEOPLE COME TO SEE ME BECAUSE THEY ARE REFERRED FOR TREATMENT FOR THE CONDITIONS DESCRIBED BELOW, OR BECAUSE THEY ARE SUFFERING FROM UNEXPLAINED PAIN WHICH I CAN HELP ACCURATELY DIAGNOSE"
Back Pain
& its causes
The majority of the population will suffer with back pain at one time in their lives! The range of conditions that cause back pain at different ages is different. Most causes of back pain are simple problems, not sinister or chronic. In some cases, specialist rheumatology review is recommended for chronic, severe, lifestyle limiting pain, and very effective treatment is available.
Arthritis
Joint inflamation
Inflammatory arthritis can be acute, or chronically progressive and damaging to joints. It's really important to notify your doctor if your pains continue and for your doctor to recognise whether it's an inflammatory arthritis. If missed and not treated early, it can cause permanent joint damage and disability.
Osteoporosis
Fragile skeleton
Osteoporosis is a condition that causes fragility of the skeleton leading to broken bones. To tell if someone has osteoporosis and what their fracture risk is, a specialist consultation, a Bone Density Scan called a DXA (or 'DEXA') scan, some blood tests, and in an older person, a falls risk assessment are required.
Fibromyalgia
& widespread pain
The term Fibromyalgia describes widespread pain which is a function of amplification of brain pain processing. Some conditions can be mistaken for fibromyalgia, and often a delay in the diagnosis of chronic diseases which cause pain or multiple different diagnoses, can lead understandably to confusion, anxiety, frustration & onwards in a vicious cycle.
Autoimmune Connective Tissue Diseases (including 'Lupus')
Apart from the brain, the body's immune system is probably the least understood body organ system by people. It is a complicated fluid organ system consisting of interacting cells & molecules which protects the body from micro-organisms like bacteria and viruses. Disease occurs when the system 'thinks' there is something invading the body to fight, but there isn't.
Polymyalgia Rheumatica & Giant Cell Arteritis
Polymyalgia Rheumatica (PMR) is a complex condition associated with older adults. Giant cell arteritis (GCA) is a condition where the larger arteries become inflamed, narrow and get blocked preventing blood getting to vital places in the body - like the eye and brain. Both conditions require a skilled rheumatologist to diagnose.
Hypermobility & POTS
Musculoskeletal hypermobility can facilitate dancing and athletic excellence, or can be associated with pain, fatigue, cardiovascular autonomic dysfunction (POTS), bowel dysfunction and internal organ prolapse. Diagnosis needs to be made very carefully where the above features are present.
General Musculoskeletal Conditions
Musculoskeletal problems are very common. A specialist rheumatologist has a broad view of the best tests that lead to correct diagnosis & the fastest links to others such as physiotherapists, surgeons & podiatrists so that the right treatment is undertaken quickly by the right person.
Book a consultation
Dr Clunie can see patients privately both in Cambridge and in Ipswich
Testimonials
Read some comments from people who have been to see Dr Clunie. For example:
'…I first met with Dr Clunie in June 2018, from the offset he was kind, efficient and explained my diagnosis in a manner I could understand completely. I have found Dr Clunie to be open and understanding to how I am feeling about my condition, and also how I would prefer to proceed with my treatment going forward. ….' Mrs L 2018
Recent Tweets from Dr Clunie
Dr Clunie's Blogs
Dr Gavin Clunie writes frequently about topics of interest in medicine, uncovering and investigating startling themes in musculoskeletal and general health